Asheville: Nature's Playground in the Mountains
Posted by Jacob Ellis Realty on Wednesday, July 5, 2023 at 11:16:10 AM
By Jacob Ellis Realty / July 5, 2023
Comment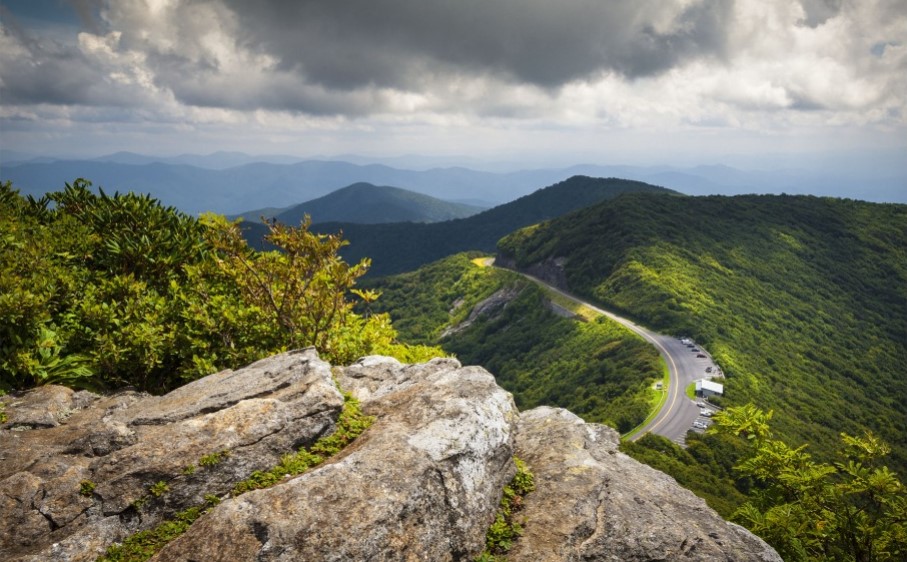 Welcome to Asheville, a picturesque city nestled in the stunning mountains of North Carolina. Known for its breathtaking beauty, vibrant arts and music scene, and abundant outdoor activities, Asheville is a haven for nature enthusiasts, artists, and those seeking a unique and vibrant lifestyle. In this article, we'll dive into what makes Asheville truly special, from its awe-inspiring landscapes and thriving arts community to its renowned craft breweries, farm-to-table dining, and local artisans. Join us as we explore Asheville, nature's playground in the mountains, and discover why it should be at the top of your list when considering a move to North Carolina!
Picturesque Beauty and Outdoor Activities:
Asheville's natural beauty is unparalleled, with its rolling mountains, cascading waterfalls, and vibrant forests. The city is a gateway to the breathtaking landscapes of the Blue Ridge Mountains, offering countless opportunities for outdoor adventures. Whether you're hiking along the famous Appalachian Trail, exploring the scenic beauty of the Pisgah National Forest, or embarking on a thrilling whitewater rafting trip down the French Broad River, Asheville's outdoor playground has something for everyone.
The city is also home to the iconic Blue Ridge Parkway, a scenic highway that winds through the mountains, providing breathtaking views at every turn. Take a leisurely drive, go cycling along the parkway, or pack a picnic and enjoy a day immersed in nature's splendor.
Vibrant Arts and Music Scene:
Asheville is renowned for its vibrant arts and music scene, attracting artists, musicians, and performers from all over the world. The city's creative spirit is palpable, with numerous art galleries, studios, and live music venues scattered throughout.
The River Arts District is a must-visit destination for art enthusiasts, showcasing the works of local artists in a variety of mediums. The area comes alive with open studios, art walks, and special events, allowing visitors to engage with the artists and witness the creative process firsthand.
When it comes to music, Asheville has a diverse and thriving scene. From intimate venues hosting local bands to larger stages featuring nationally acclaimed artists, there's always live music to be enjoyed in the city. Whether your taste is folk, bluegrass, jazz, or rock, Asheville's music scene offers something for every music lover.
Craft Breweries, Farm-to-Table Dining, and Local Artisans:
Asheville has gained recognition as a craft beer destination, with a vibrant and flourishing brewery scene. The city is home to numerous breweries, each offering a unique selection of locally brewed beers. Take a brewery tour, sample a variety of craft brews, and experience the creativity and passion of Asheville's brewing community.
In addition to its craft beer culture, Asheville prides itself on its farm-to-table dining scene. With an emphasis on locally sourced ingredients, the city's restaurants offer a culinary experience that showcases the region's flavors and supports local farmers and producers. Indulge in a farm-fresh meal, savor the vibrant flavors, and experience the unique taste of Asheville.
Asheville is also known for its thriving community of local artisans and craftsmen. Explore the eclectic shops and galleries in downtown Asheville, where you'll find handmade jewelry, pottery, textiles, and other unique creations. Support local artists and take home a piece of Asheville's artistic spirit.
Unique Real Estate Market and Mountain Homes:
Asheville's real estate market is as unique as the city itself. The availability of mountain homes and cabins allows residents to immerse themselves in the serene beauty of the surrounding landscapes. Wake up to breathtaking mountain views, breathe in the fresh mountain air, and enjoy the tranquility of living in harmony with nature.
Whether you're looking for a cozy mountain retreat, a historic home with character, or a modern eco-friendly dwelling, Asheville's real estate market offers a range of options to suit different preferences and lifestyles. From secluded mountain hideaways to charming homes in vibrant neighborhoods, there's a perfect place for everyone in Asheville.
Living in Asheville means being part of a community that values sustainability, creativity, and a connection to nature. The city's unique real estate market reflects these values, with a focus on environmentally friendly practices, energy-efficient homes, and sustainable design.
Asheville's real estate market also offers opportunities for those seeking investment properties or vacation homes. The city's popularity as a tourist destination and its thriving arts and culture scene make it an attractive option for those looking to generate income through short-term rentals or vacation properties.
Conclusion:
Asheville, nature's playground in the mountains, is a destination that captures the imagination and steals the hearts of all who visit. With its breathtaking landscapes, vibrant arts and music scene, craft breweries, farm-to-table dining, and local artisans, Asheville offers a unique and enriching experience for residents and visitors alike.
Immerse yourself in the awe-inspiring beauty of the Blue Ridge Mountains, explore the thriving arts community, indulge in the flavors of farm-to-table cuisine, and support local artisans who contribute to Asheville's vibrant cultural tapestry.
When it comes to real estate, Asheville's unique market provides opportunities to live in harmony with nature, with an array of mountain homes and eco-friendly dwellings. Whether you're seeking a peaceful retreat or a lively neighborhood, Asheville's real estate options cater to diverse preferences and lifestyles.
Let Jacob Ellis Realty be your trusted guide as you navigate Asheville's real estate market. Our experienced network of agents understand the nuances of the area and can help you find your dream home in this picturesque mountain city. Contact us today and let us assist you in making Asheville your home, where nature's playground and a vibrant community await.