Cary: Where Community Meets Convenience
Posted by Jacob Ellis Realty on Wednesday, July 5, 2023 at 10:42:31 AM
By Jacob Ellis Realty / July 5, 2023
Comment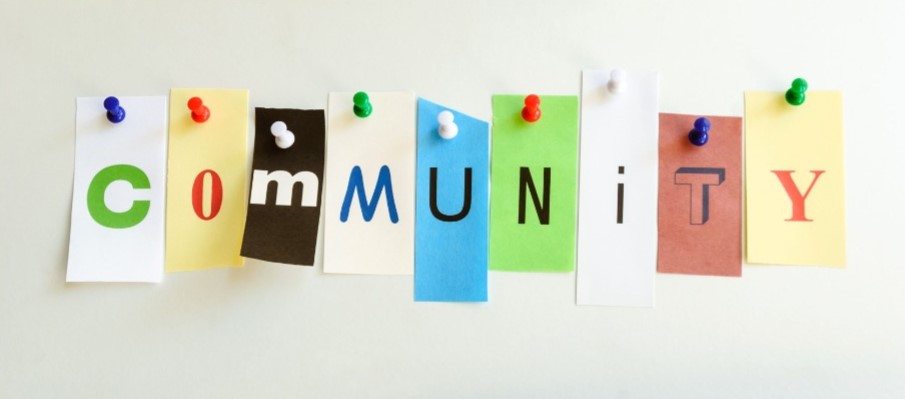 Welcome to Cary, a town that perfectly balances community spirit and modern convenience. Located in the heart of North Carolina's Triangle region, Cary offers a family-friendly atmosphere, top-rated schools, abundant parks, and a proximity to major cities and the renowned Research Triangle Park. In this article, we'll explore what makes Cary such a sought-after destination, from its welcoming community to its diverse housing options. Get ready to discover why Cary should be on your radar when considering a move to North Carolina!
Family-Friendly Atmosphere and Top-Rated Schools:
Cary is renowned for its family-friendly atmosphere, making it an ideal place to raise children and create lasting memories. The town takes great pride in its commitment to education, with top-rated schools that consistently rank among the best in the state. From elementary to high school, parents can rest assured that their children will receive a quality education in Cary's excellent school system.
The town's dedication to family extends beyond education. Cary offers a wide range of family-oriented events, festivals, and recreational activities throughout the year. From outdoor concerts and movie nights in the park to community sports leagues and farmer's markets, there's always something happening that brings neighbors together and fosters a strong sense of community.
Abundant Parks and Outdoor Recreation:
Nature lovers will find themselves at home in Cary, thanks to its abundant parks and outdoor spaces. The town boasts an impressive park system, with well-maintained green spaces that offer opportunities for leisure, recreation, and relaxation.
Fred G. Bond Metro Park is a true gem, featuring a lake for boating and fishing, playgrounds, picnic areas, and miles of walking and biking trails. The Hemlock Bluffs Nature Preserve provides a serene escape into nature, with its towering trees, scenic overlooks, and educational programs. Whether you're seeking a peaceful stroll or an active adventure, Cary's parks have something for everyone.
Proximity to Major Cities and Research Triangle Park:
One of the major advantages of living in Cary is its convenient location within the Triangle region. Cary is situated just a short drive away from the vibrant cities of Raleigh and Durham, offering easy access to a wide range of amenities, entertainment options, and cultural experiences.
Additionally, Cary's proximity to the renowned Research Triangle Park (RTP) is a significant advantage for professionals seeking career opportunities. RTP, a hub of innovation and technological advancement, is home to numerous leading companies, research institutions, and startups. Living in Cary provides a convenient commute to RTP, allowing residents to enjoy a balance between work and play.
Diverse Housing Options:
Cary offers a diverse range of housing options to suit various lifestyles and preferences. From spacious single-family homes in family-friendly neighborhoods to modern townhouses and apartments, there's something for everyone in Cary's real estate market.
Whether you prefer a tranquil suburban setting or a more urban vibe, Cary has neighborhoods that cater to different needs. Preston, Lochmere, and Amberly are just a few examples of the many desirable communities in Cary, each with its own distinct character and amenities.
Conclusion:
Cary, the town where community meets convenience, provides an exceptional living experience for families, professionals, and individuals seeking a welcoming and vibrant community. With its family-friendly atmosphere, top-rated schools, abundant parks, and proximity to major cities and the Research Triangle Park, Cary offers the perfect balance between a peaceful suburban lifestyle and the amenities of a thriving metropolitan area.
If you're considering a move to North Carolina, Cary should be on your radar. Embrace the community spirit, enjoy the outdoor recreational opportunities, and take advantage of the town's proximity to employment hubs and cultural experiences. Explore the diverse housing options available in Cary and find the perfect place to call home.
Contact our team of professional real estate agents today to discover the best properties in Cary that align with your needs and preferences. Whether you're looking for a spacious family home, a cozy townhouse, or a modern apartment, our experienced agents will guide you through the process and help you find your dream home in Cary.
At Jacob Ellis Realty, we understand the unique appeal of Cary and are dedicated to providing exceptional service to our clients. With our in-depth knowledge of the local market, we can assist you in navigating the various neighborhoods, exploring available properties, and negotiating the best deals.
Make the most of Cary's family-friendly atmosphere, top-rated schools, abundant parks, and convenient location. Join the thriving community that has chosen Cary as their home and experience the best that North Carolina has to offer.
Contact us today to start your journey towards finding your ideal home in Cary. Let us be your trusted partner in making your real estate dreams a reality.