Discover Your Dream Home in North Carolina: A Guide to Real Estate Opportunities
Posted by Jacob Ellis Realty on Sunday, July 2, 2023 at 5:14:20 PM
By Jacob Ellis Realty / July 2, 2023
Comment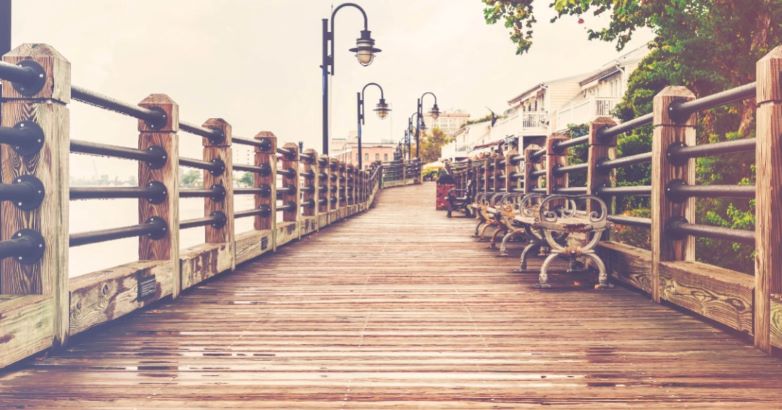 Are you seeking a new place to call home that offers a harmonious blend of natural beauty, bustling cities, and boundless opportunities? Your search ends with North Carolina! This enchanting state, located on the southeastern coast of the United States, provides everything you need for a fulfilling and rewarding life. In this article, we'll explore the allure of North Carolina, its diverse cities, and the incredible real estate opportunities that await you. Prepare to uncover why North Carolina should be your next home!
The Allure of North Carolina:
North Carolina is a state that wins hearts with its breathtaking landscapes, from the majestic Appalachian Mountains in the west to the picturesque coastal plains in the east. Outdoor enthusiasts will delight in the wealth of recreational activities, including hiking, skiing, fishing, and boating. Whether you're an adventurer exploring winding trails, a beach lover relaxing on pristine shores, or a nature enthusiast immersing in lush forests, North Carolina has it all. One of the significant advantages of North Carolina is the diversity it offers in its cities.
Let's delve into some of the vibrant urban centers that make this state a gem:
Raleigh: Raleigh, the capital city, blends Southern charm with a thriving tech industry and renowned universities. With a bustling downtown area, fantastic shopping, and a lively arts scene, Raleigh offers a vibrant lifestyle that appeals to all ages. From historic neighborhoods to modern developments, the homes for sale in Raleigh NC provide a range of options to suit your preferences.
Durham and Chapel Hill: Durham and Chapel Hill, located just a stone's throw away from each other, form a dynamic duo. Durham, a city experiencing revitalization, boasts an exciting art scene and the prestigious Research Triangle Park, a hub of innovation. Chapel Hill, known for its historical significance and the prestigious University of North Carolina, offers a charming and academic atmosphere. The homes for sale in Durham NC and homes for sale in Chapel Hill NC range from modern condos to historic homes with character.
Cary: If you're seeking a community that perfectly balances convenience and a sense of belonging, Cary is an excellent choice. This family-friendly town boasts top-rated schools, abundant parks, and a strong sense of community. The homes for sale in Cary NC present a diverse array of housing options, from single-family homes in welcoming neighborhoods to upscale condos with resort-like amenities.
Charlotte: Charlotte, often referred to as the Queen City, is the economic powerhouse of North Carolina. With a booming job market, vibrant arts scene, and professional sports teams, Charlotte offers endless possibilities for career growth, entertainment, and cultural exploration. The homes for sale in Charlotte NC cater to various lifestyles, with trendy apartments in Uptown, cozy bungalows in historic neighborhoods, and upscale homes in the surrounding suburbs.
Greensboro: Known for its rich history and vibrant arts scene, Greensboro offers a unique blend of urban living and suburban charm. The city is home to numerous parks, museums, and cultural institutions, making it an attractive destination for families and individuals alike. Explore the diverse range of homes for sale in Greensboro NC, from historic homes in established neighborhoods to modern condos in the city center.
Winston-Salem: Often referred to as the "City of Arts and Innovation," Winston-Salem is renowned for its commitment to fine arts and technological research. The city offers a diverse array of attractions, from its historic Old Salem district to its thriving downtown area. Discover the variety of homes for sale in Winston-Salem NC, whether you're seeking a cozy bungalow in a quiet neighborhood or a spacious home in a lively area.
Fayetteville: A city deeply rooted in American history, Fayetteville offers a unique blend of historical attractions and modern amenities. Known for its military landmarks and beautiful parks, Fayetteville is a city that honors its past while looking forward to the future. Explore the homes for sale in Fayetteville NC, ranging from charming single-family homes to modern apartments, offering something for everyone.
Asheville: Nestled in the Blue Ridge Mountains, Asheville is a vibrant city known for its thriving arts scene and historic architecture. With a unique blend of natural beauty and cultural richness, Asheville offers a distinctive mountain living experience. The city is home to the renowned Biltmore Estate, America's largest home, and countless art galleries, music venues, and craft breweries that contribute to its lively atmosphere. Whether you are an outdoor enthusiast, a food lover, or an art aficionado, Asheville has something for you. The real estate market in Asheville is diverse, offering everything from charming historic homes in the heart of the city to modern condos with stunning mountain views, and rustic retreats on the city outskirts. You'll find the homes for sale in Asheville NC provide a unique blend of styles, sizes, and atmospheres that cater to a broad range of preferences. The city's strong sense of community and rich cultural scene make it a truly unique place to call home.
Benefits of Living in North Carolina:
Beyond its natural beauty and diverse cities, North Carolina offers several enticing benefits that make it an ideal place to call home:
Lower Cost of Living: Compared to many other states in the country, North Carolina boasts a lower cost of living, allowing you to stretch your dollar further. From affordable housing options to reasonable prices for everyday necessities, living in North Carolina lets you enjoy a comfortable lifestyle without breaking the bank.
Favorable Climate: North Carolina experiences a moderate climate, with mild winters and pleasant summers. This means you can savor the changing seasons, enjoy outdoor activities year-round, and escape extreme temperatures.
Strong Job Market: North Carolina's economy is thriving, with opportunities spanning various sectors, including technology, finance, healthcare, and education. The state's business-friendly environment, coupled with a skilled workforce, makes it an attractive destination for job seekers and entrepreneurs alike.
Conclusion:
North Carolina offers a remarkable blend of natural beauty, diverse cities, and abundant real estate opportunities. With its lower cost of living, favorable climate, and strong job market, it's no wonder that more and more people are choosing North Carolina as their next home.
Whether you're captivated by the vibrant city life of Raleigh, the historical charm of Durham and Chapel Hill, the family-friendly atmosphere of Cary, or the bustling opportunities of Charlotte, each city in North Carolina has its own unique appeal. And with a range of housing options available, from modern condos to historic homes, you're sure to find the perfect place to settle down and create lifelong memories.
So, why should North Carolina be your next home? Because it offers a lifestyle that's hard to resist. You'll have access to breathtaking natural landscapes, a wealth of recreational activities, and a strong sense of community. Plus, the lower cost of living and favorable climate will enhance your quality of life, allowing you to spend more time doing the things you love.
If you're ready to embark on an exciting new chapter and make North Carolina your home, our network of professional real estate agents are here to guide you every step of the way. We understand the unique nuances of the North Carolina real estate market and can help you find the perfect property that suits your needs and preferences.
Don't miss out on the incredible opportunities that North Carolina has to offer. Start your journey today and discover why this beautiful state should be your next home. Contact us to learn more and let us help you make your North Carolina dreams a reality.