Raleigh: The Capital City with Southern Charm
Posted by Jacob Ellis Realty on Sunday, July 2, 2023 at 8:14:32 PM
By Jacob Ellis Realty / July 2, 2023
Comment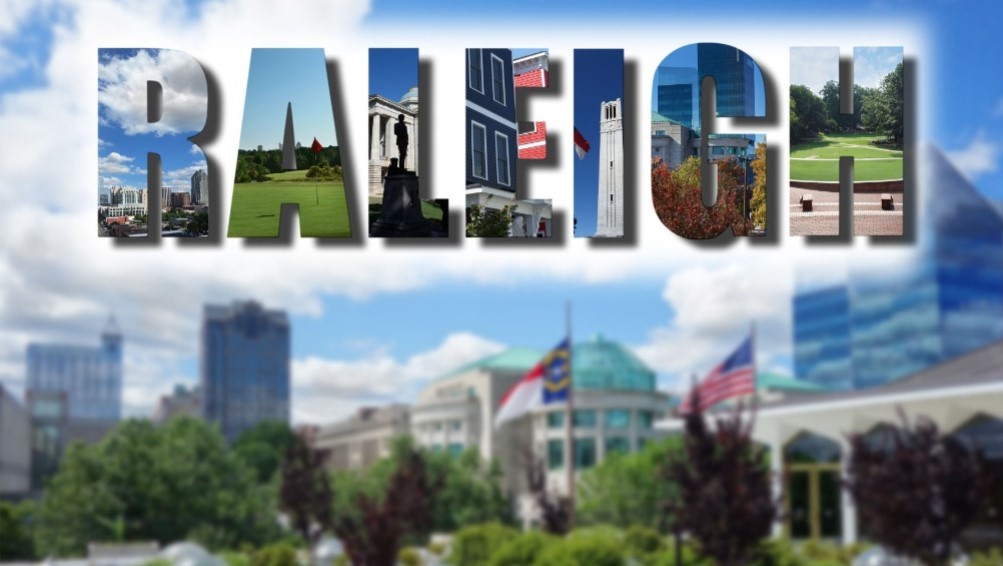 Welcome to Raleigh, the heart and soul of North Carolina! Nestled in the midst of the state, this vibrant capital city boasts a unique blend of Southern charm, a bustling downtown, renowned universities, and a thriving tech industry. In this article, we'll take a closer look at what makes Raleigh so special, from its captivating neighborhoods to its rich cultural attractions and recreational opportunities. Get ready to uncover why Raleigh should be at the top of your list when considering a move to North Carolina!
Vibrant Downtown and Cultural Hotspots:
Raleigh's downtown area is a hub of activity, brimming with a vibrant atmosphere and a wide array of experiences to enjoy. From trendy restaurants and eclectic boutiques to lively bars and music venues, there's always something happening in this lively city center.
One must-visit location is Fayetteville Street, a pedestrian-friendly stretch that serves as the backbone of downtown Raleigh. Stroll along this bustling avenue and immerse yourself in the energy of the city. Discover unique shops, enjoy al fresco dining, and catch live performances at the outdoor stages during festivals and events.
Cultural enthusiasts will be delighted by Raleigh's renowned museums and galleries. The North Carolina Museum of Art showcases a stunning collection of artworks spanning various periods and styles, while the North Carolina Museum of Natural Sciences offers fascinating exhibits that captivate visitors of all ages. Don't forget to explore the historic State Capitol building, a true gem that reflects the rich history of the state.
Renowned Universities and Innovative Tech Scene:
Raleigh's charm extends beyond its vibrant downtown. The city is home to several prestigious universities, including North Carolina State University, Meredith College, and Shaw University. These institutions bring a youthful energy to the city, with students contributing to the cultural diversity and vibrant social scene.
But it's not just academia that thrives in Raleigh. The city has embraced innovation and technology, earning it the nickname "Silicon Valley of the East." The Research Triangle Park, located nearby, is a hub of scientific research and technological advancement, attracting some of the brightest minds and leading companies in the world. The opportunities for professional growth and entrepreneurship in Raleigh are boundless.
Captivating Neighborhoods and Outdoor Recreation:
Raleigh is a city of neighborhoods, each with its own distinct character and charm. From the historic beauty of Oakwood and Mordecai to the trendy ambiance of Glenwood South and Cameron Village, there's a neighborhood to suit every lifestyle and preference.
For nature lovers, Raleigh offers an abundance of outdoor recreational opportunities. Take a stroll through the enchanting JC Raulston Arboretum, where you'll find an impressive collection of diverse plants and serene gardens. Umstead State Park, just a short drive away, provides miles of hiking and biking trails, perfect for those seeking an escape into nature's embrace.
Conclusion:
Raleigh truly stands out as a city that seamlessly blends Southern charm, a vibrant downtown, renowned universities, and a thriving tech industry. From its captivating neighborhoods to its cultural attractions and recreational opportunities, Raleigh offers a lifestyle that appeals to individuals and families alike.
If you're looking for a city that embraces both history and innovation, where you can immerse yourself in a lively social scene and enjoy the beauty of the great outdoors, Raleigh should be at the top of your list. Explore the enchanting neighborhoods, soak up the cultural richness, and embrace the opportunities that this incredible city has to offer.
Ready to make Raleigh your home? Our network of professional real estate agents are here to assist you in finding the perfect property that fits your lifestyle and preferences. Contact us today to start your Raleigh adventure and discover why this capital city with Southern charm is the ideal place to call home.