Winston-Salem: The Twin City with a Dual Heritage
Posted by Jacob Ellis Realty on Wednesday, July 5, 2023 at 3:48:54 PM
By Jacob Ellis Realty / July 5, 2023
Comment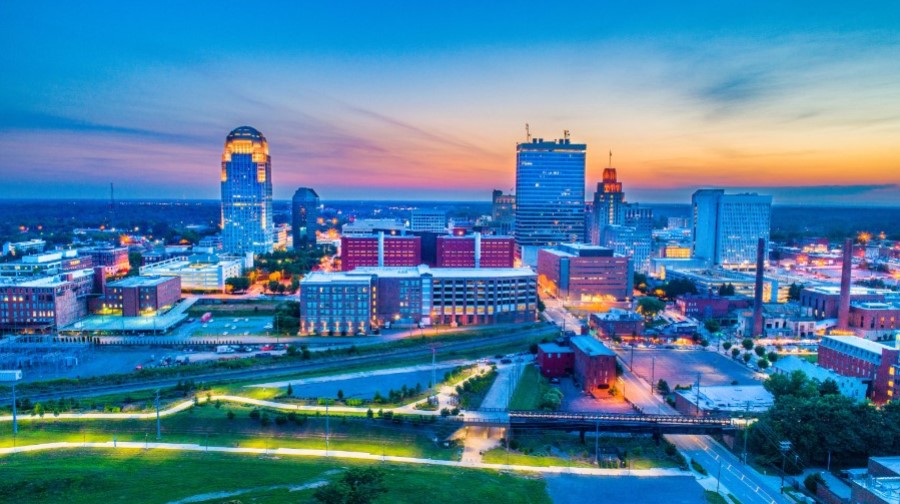 Welcome to Winston-Salem, a city that's as rich in history as it is in opportunities! Known as the Twin City for its dual heritage, Winston-Salem is renowned for its vibrant arts scene, historic architecture, and the prestigious Research Triangle Park. In this article, we'll delve into what makes Winston-Salem a city worth considering for your next home, from its captivating neighborhoods to its rich cultural attractions and recreational opportunities. Discover why Winston-Salem should be your next destination when considering a move to North Carolina!
Vibrant Arts Scene and Cultural Attractions:
Winston-Salem is renowned for its vibrant arts scene, attracting artists, musicians, and performers from all over the world. The city's creative spirit is palpable, with numerous art galleries, studios, and live music venues scattered throughout. Cultural enthusiasts will be delighted by Winston-Salem's renowned museums and galleries, including the Southeastern Center for Contemporary Art and the Old Salem Museums & Gardens.
Innovative Tech Scene and Excellent Educational Institutions:
Winston-Salem is home to the prestigious Research Triangle Park, a hub of innovation that attracts some of the brightest minds and leading companies in the world. The opportunities for professional growth and entrepreneurship in Winston-Salem are boundless. The city is also home to several prestigious universities, including Wake Forest University and Winston-Salem State University, contributing to its cultural diversity and vibrant social scene.
Captivating Neighborhoods and Outdoor Recreation:
Winston-Salem is a city of neighborhoods, each with its own distinct character and charm. From the historic beauty of Old Salem to the trendy ambiance of downtown, there's a neighborhood to suit every lifestyle and preference. For nature lovers, Winston-Salem offers an abundance of outdoor recreational opportunities, including the beautiful Reynolda Gardens and the Salem Lake Trail.
Conclusion:
Winston-Salem truly stands out as a city that seamlessly blends history, a vibrant arts scene, innovative tech scene, and excellent educational institutions. From its captivating neighborhoods to its cultural attractions and recreational opportunities, Winston-Salem offers a lifestyle that appeals to individuals and families alike.
If you're ready to make Winston-Salem your home, our network of professional real estate agents are here to assist you in finding the perfect property that fits your lifestyle and preferences. Explore the enchanting neighborhoods, soak up the cultural richness, and embrace the opportunities that this incredible city has to offer.
Contact us today to start your Winston-Salem adventure and discover why this twin city with a dual heritage is the ideal place to call home.